Hello guys! First post on the forums, tho I've been reading them for a loong time now :P
To the topic: after completing my first playthrough two days ago, I decided to play around with models and textures. Sadly enough I discovered that my MDB plugin for 3dStudio does not allow me to import the models, so I dedicated more attention to the textures. Being inspired by
this
concept, I made a retex of the "Excellent Leather Jacket" (the one you can buy since act2) for personal use and then I thought "hell why not share it?".
So here I present you "Black Witcher":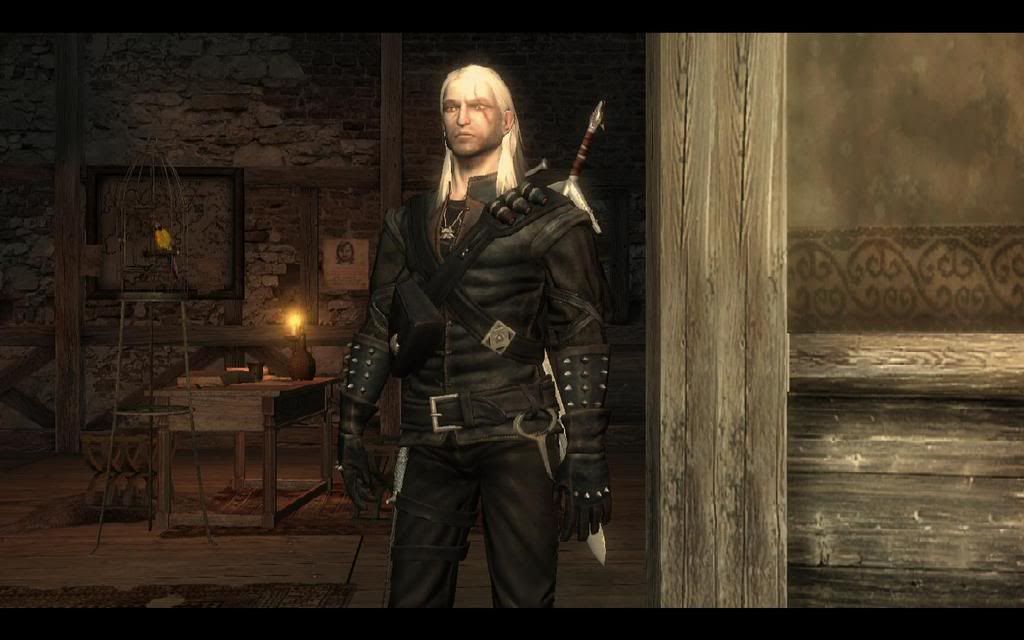 DOWNLOAD
I also played around with the appearance.2da file and I noticed that differently from KOTOR (where every head has his bodymodel entry), in The Witcher the models are treated as "race". This means that both head and body are in a single model, even though they have separate texture files. I tried to swap models and made a couple of tests and apart for the fact that the enire model is replaced, I noticed that there are no lipsinc problems and that almost all the animations work correctly. I said almost because when you have to repeat the same animation in the chain attacks (eg. you have 2nd level strong steel and you are at the 3rd attack, the 2nd level animation repeats), the animation does not trigger, and the char remains in idle stance but the damage is applied to the enemy. All the styles, different attack animations and sign casting anims work correctly tho. If you guys want I can post some screenies later. That said I believe until we are given the toolset we can do little to none regarding model editing (I'd really like to be able to use the outfit used for Eskel, Lambert and Leo).