When I was replaying the Prologue for the umpteenth time, while testing a mod I was making (the
Book of All Knowledge
), I got to the part where Vesemir gives Geralt his armor and sword, and Geralt drops the nasty old rusty sword that he's been using.
Only, in my game, the rusty sword dropped in a strange way: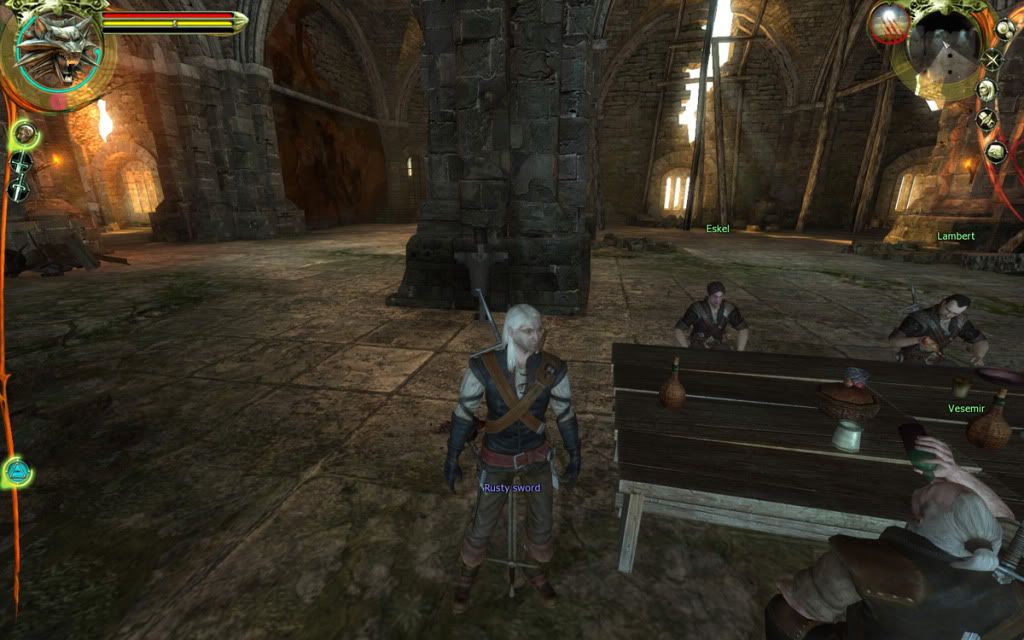 I used Photoshop to make the picture somewhat smaller and to brighten it a bit, but I didn't change anything about the position of the sword -- that just happened. Owwww.
So, show me YOUR screenshot from TW1.