I spent some time reading their story during the travel and I think some of them are really funny! XD
So I actually spent sometime imagining them. I'll be updating this topic instead of posting a new one for the gags.
Anyway I'm a witcher, yuikami in world1 xD
MORE: #8, #10, #12, #26
What she would look like; (which later I changed to a bard 'cause there were this debated on my DA page about girl can't be witcher thing... then more arguments somewhere else about this too so I wasn't sure anymore and mostly stick with the bard.)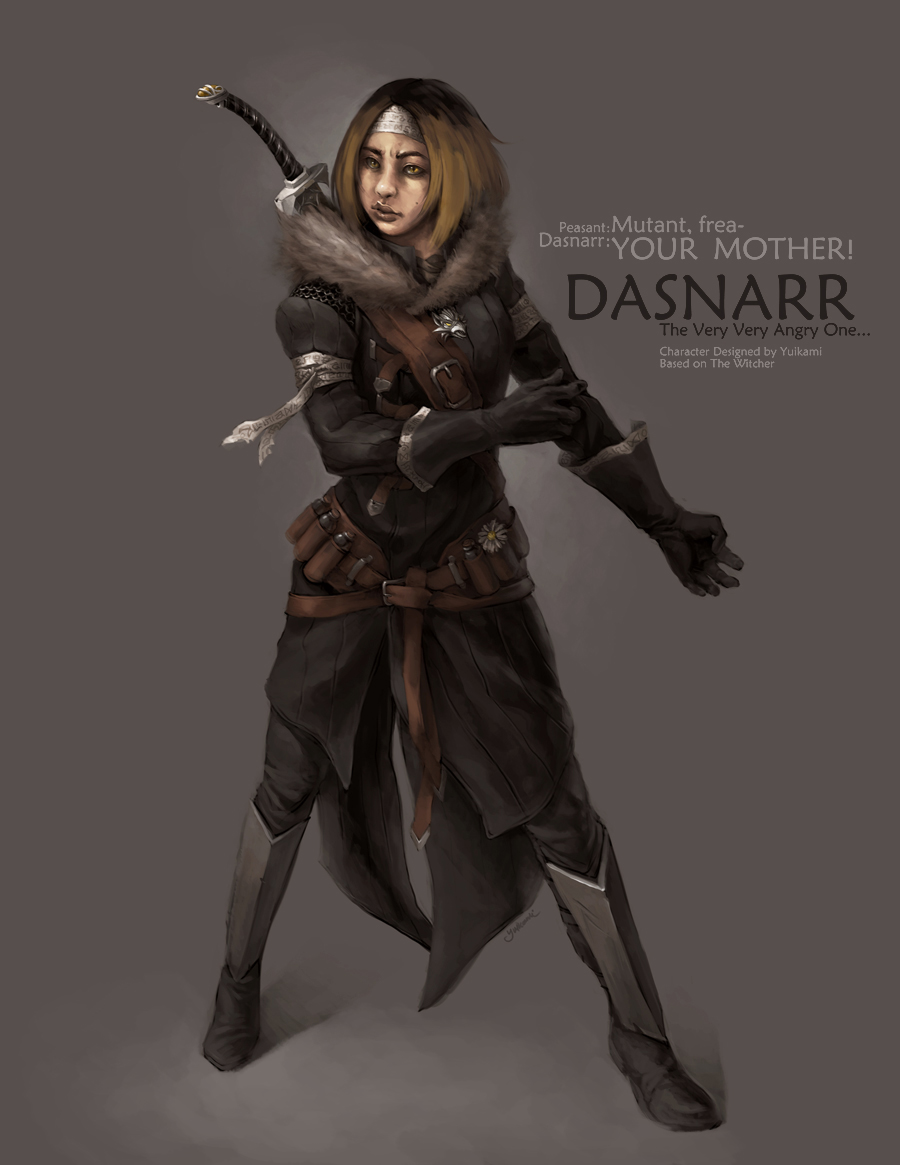 Ceann Treise
Night finds you in the swamps. You light a fire and plan to wait for morning. It's quiet and boring. The only sound is the bubbling of foul water. Suddenly, a toad appears in front of you. You remember a ballad about a princess turned into a toad. You look to be sure nobody is watching, then lift the creature and kiss it. Goddammit! You taste duck weed, spirodela, and common frogsbit. Yuck! That must be how bloedzuiger dung tastes. Worse yet, the amohibian doesn't have the slightest intention of changing into anything nicer.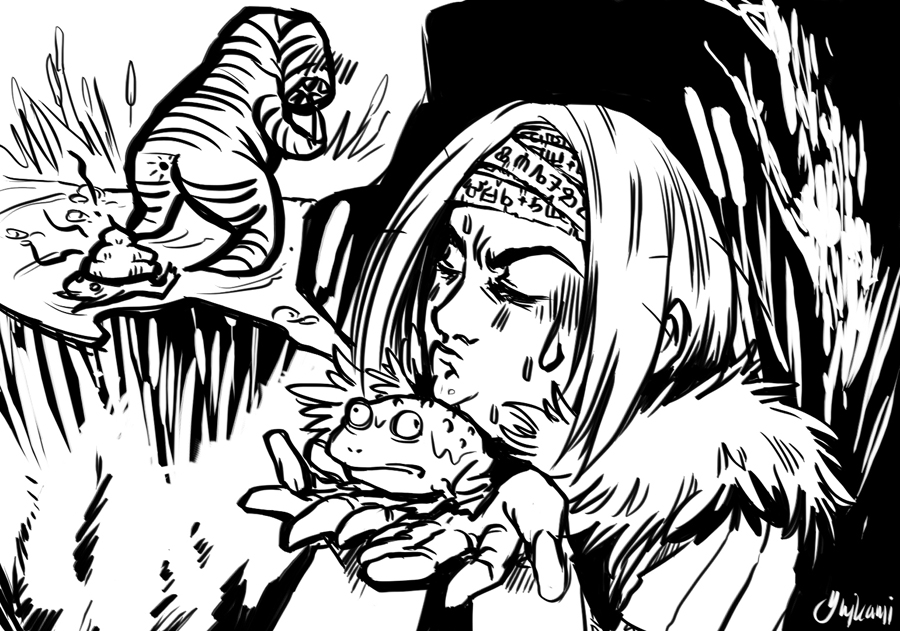 You decided to take a shortcut and swim across a pond among the bogs. You are in the middle of the overgrown pond when something pulls you and you are dragged underwater. At the bottom, a few drowners lunge at you. You were not prepared for this kind of fight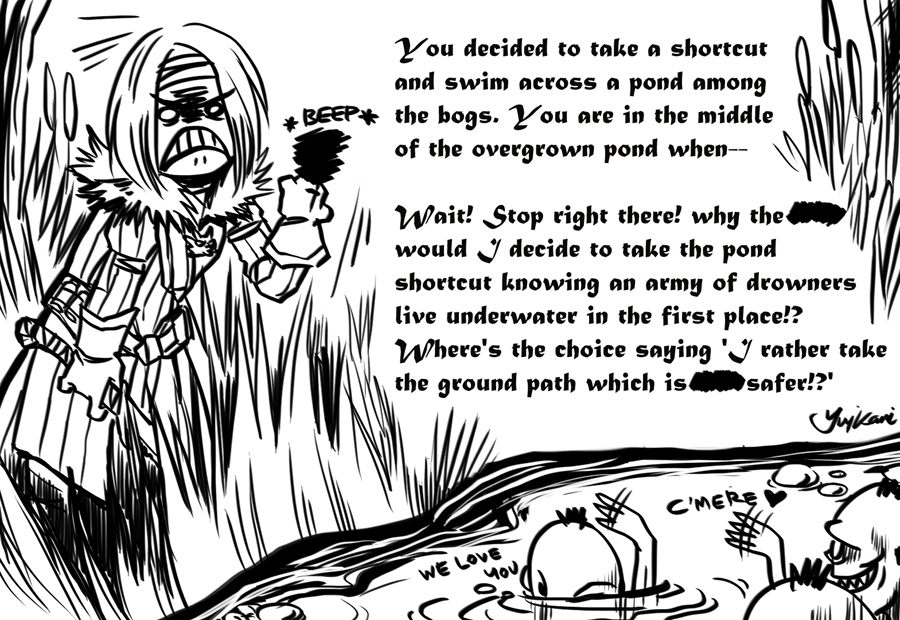 Meeting a really nice witcher who helped training Dasnarr!
[after dying 6 out of 10... yes I suck so bad OTL]